A behavioral wellness program for active-duty law enforcement officers and 911 dispatchers
Partner-Up is a two-day equine-assisted retreat for active-duty law enforcement officers and 911 dispatchers. The program aims to provide participants with tools to overcome the daily stress and trauma associated with operating in a high-risk environment.
Through the experience of Monty Roberts' ground-breaking Join-Up® techniques, and other ground-based horsemanship activities, participants, and their accompanying supporters (a spouse/partner, 18+ child, parent or close friend), work through a series of trust trust-building exercises in partnership with the horses, and develop tools for overcoming trauma, improving relationships, better self self-regulation and emotional intelligence, regained confidence, and a willingness to open up and ask for help.
"It helped me to slow down, breath and think. Think about not just what is going on in my head, but my body as well." – Participant, June 2022
"This program can help improve mental wellness in law enforcement, extend careers, and save lives." – Peer Support Participant, June 2022
While tracking wild mustangs in Nevada as a boy, Monty Roberts observed a nonverbal communication between the horses, a silent language he would later call Equus. Monty incorporates Equus into his nonviolent training approach called Join-Up®.
Monty Roberts first developed Join-Up to stop the cycle of violence typically accepted in traditional horse breaking. Convinced there must be a more effective and gentle method, Monty created these consistent set of principles using the horse's inherent methods of communication and herd behavior. The result is a willing partnership in which the horse's performance can flourish to its full potential, rather than exist within the boundaries of obedience. These principles are valuable tools to understanding what motivates horse behavior and increasing effectiveness in any application.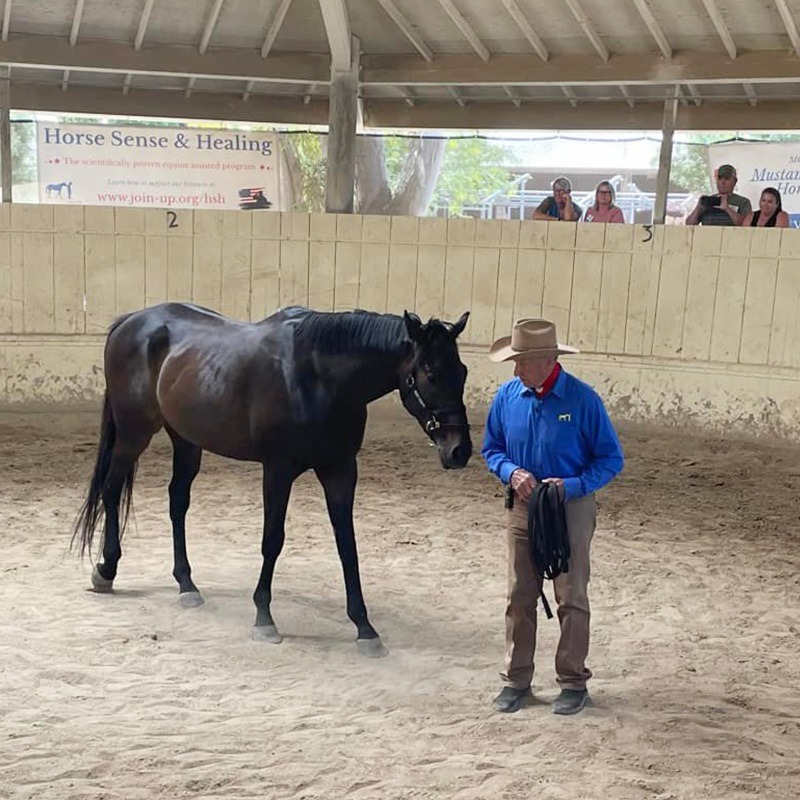 The positive results from our Horse Sense & Healing science trial, presented at the Association for Psychological Science May 2020 conference, inspired us to expand our program offering to include retreats specifically designed to focus on our vital first-responder community.
Our Partner-Up program utilizes a combination of the healing power of inter-species communication with horses, and the effective application of Motivational Interviewing (a client-centered counseling approach that mirrors the Join-Up philosophy) to provide participants insight into their life choices, habits, patterns, and other behaviors, helping them overcome post-traumatic stress and other behavioral wellness issues.
Motivational Interviewing (M.I.) is a counseling method (developed by Dr. William Miller and Steven Rollnick) that helps people resolve ambivalent feelings and insecurities to find the internal motivation they need to change their behavior. Dr. Miller has written several papers on the parallels between M.I. and the Join-Up process, and the combination of the two techniques has proven effective in allowing participants to discover change for themselves.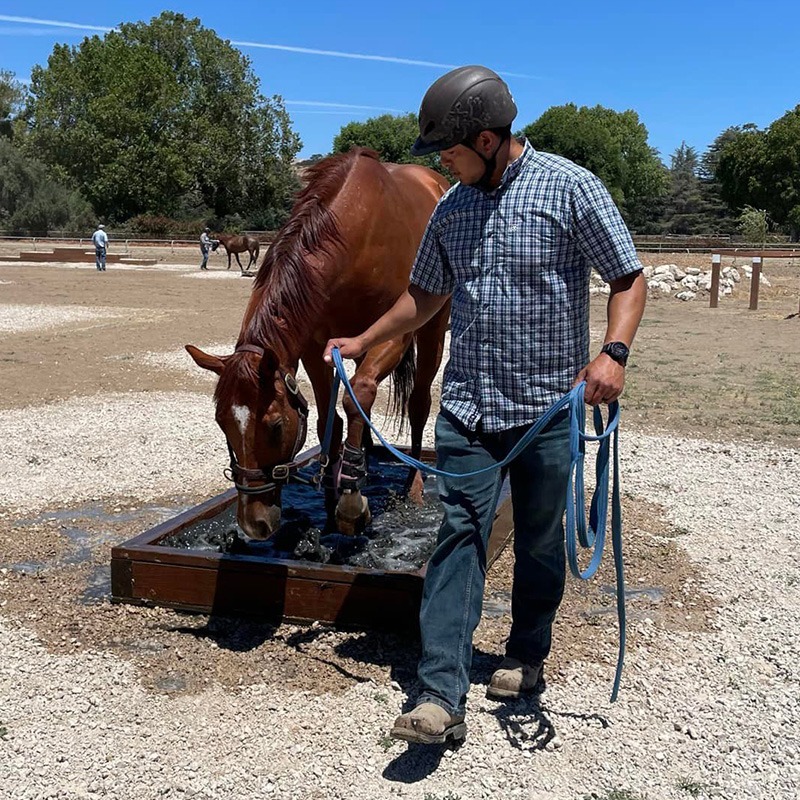 Why Partner-Up is Necessary
"The worst day of your life is their everyday"
Suicide has continued to be the number one cause of firefighter deaths, overtaking line-of-duty deaths since 2013.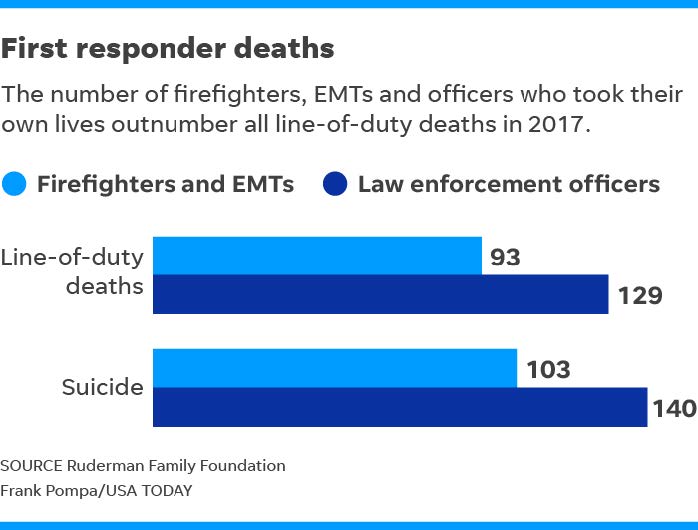 One in seven law enforcement officers has been diagnosed with post-traumatic stress.

Source: Klimley et. al, 2018

Law enforcement officers 50 years of age or older have a 40% higher rate of PTS than officers 40 years old or younger due to cumulative stress.

Klimley et. al, 2018

Ability to cope has been linked to with social support, individual resilience, satisfaction with life and gratitude.

Klimley et. al, 2018

There is a significant relationship between post-traumatic stress and suicidality in law enforcement officers

Chopko, Palmieri, & Facemire, 2014; Maia et al., 2007; Steyn, Vawda, Wyatt, & Williams, 2013; Stuart, 2008; Violanti, 2004; Violantiet al., 2008.

One of the most common comorbidities with PTS is substance use, particularly in men.

American Psychological Association, 2013
Our Partner-Up program helps active-duty fire law enforcement officers and 911 dispatchers dealing with post-traumatic stress symptoms and other behavioral wellness issues, re-connect with themselves and re-build their relationships, helping to provide ongoing support and resilience against succumbing to the effects of their high-risk environment.
With your help, we can positively impact hundreds of law enforcement personnel each year, helping improve their health and wellbeing, while they work to keep our communities safe.
You can make a tax deductible donation to the Partner-Up program run by Join-Up International, a registered 501(c)(3) equestrian non-profit, by using the donation form below.
Please contact us for further information or off-line donations.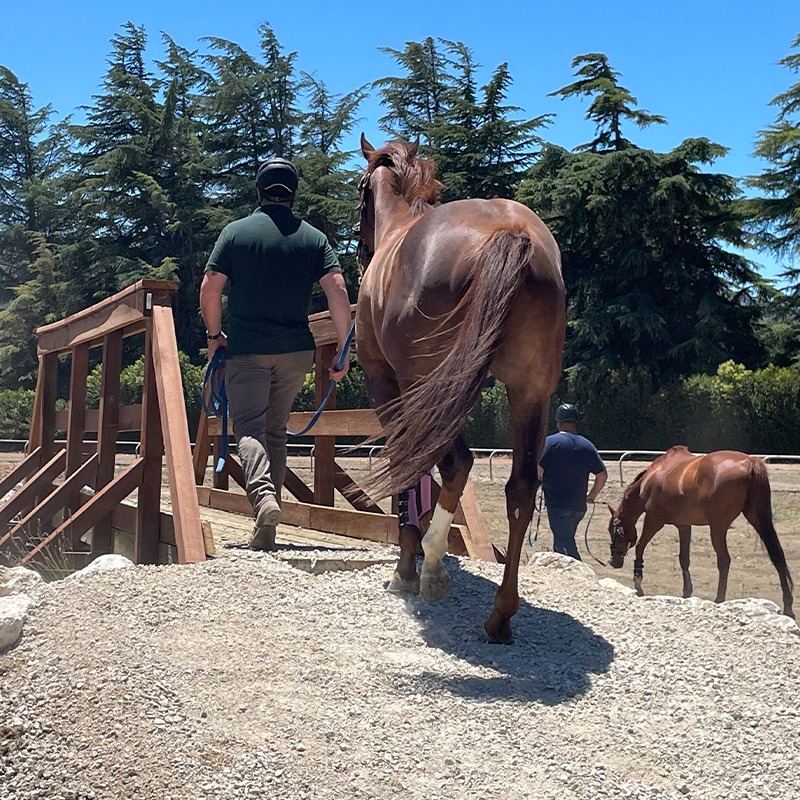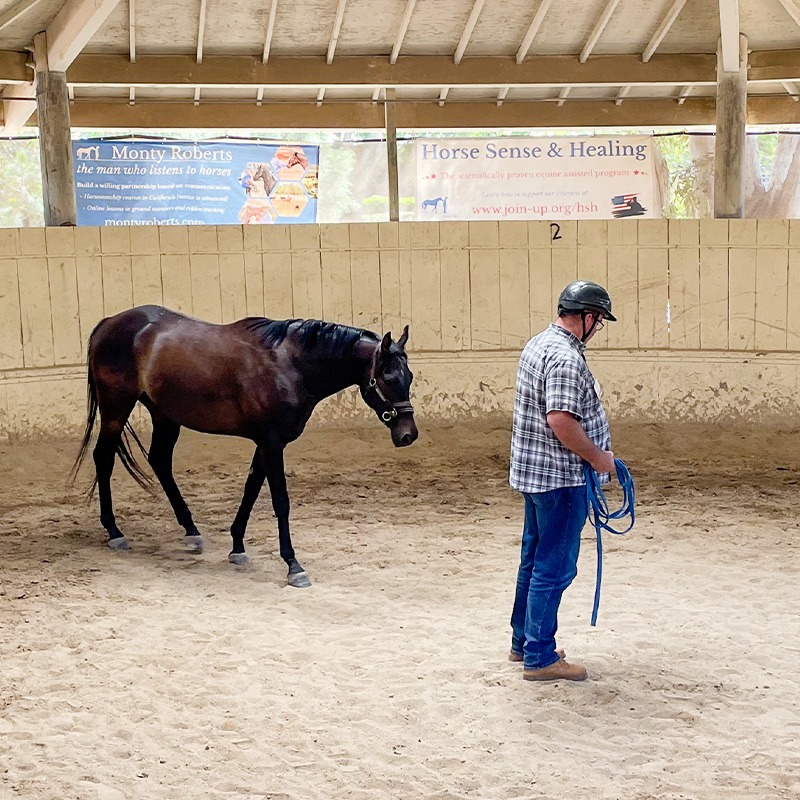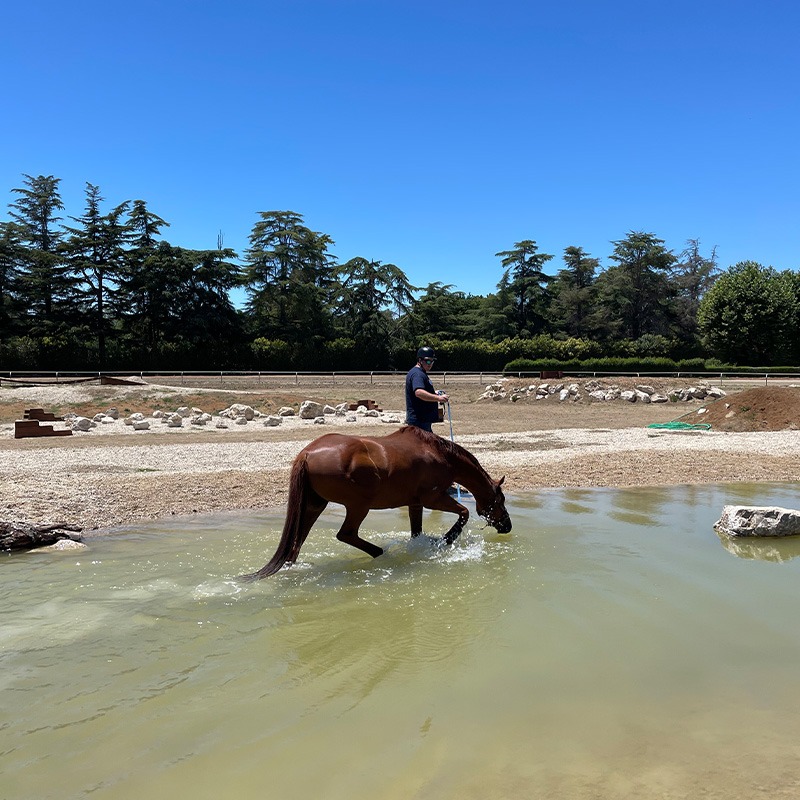 Partner-Up is currently available to active-duty law enforcement officers and 911 dispatchers in Santa Barbara County, San Luis Obispo county and Ventura county (California).
If you currently serve in the tri-county area, please reach out to a member of your peer-support team or email programs@join-up.org to learn more about enrolling in the Monty Roberts Partner-Up program.
If you are in need of crisis support, please reach out to one of the following free 24/7 365 services: